Mar 5, 2019
5,380
4,076
113
For those who are wondering about how to cut the Upper Radiator Guard Panel for the Veloster N. Below are the exact cuts and size of the piece removed to fit it snuggly around the Velossa Tech Snorkel.
This was hand cut with a Dremel and cutting wheel, finished off by Dremel sanding wheels and a fine sanding sponge. I need to finish sand with some 1000 grit wet sandpaper and paint with Krylon Satin Black Plastic paint. All cuts were pre-marked with a silver Sharpie Marker. Once it is final sanded and painted, a foam insulation tape will surround the cut out area, along with some black door edge guard.
I'll post photos once it's complete and ready for mounting, along with the mounted photos as well. If you take your time and don't rush you can get a a very detailed fitting That's looks almost like OEM and no compromise in flow thru the upper radiator panel. A new upper panel is $9.52 and about $112.00 with shipping, so if you mess up it's easily replaced.
HyundaiPartsDeal.com offers the best deal for genuine Hyundai parts, 29135K9100. GUARD-AIR RADIATOR,UPR for $9.52. All parts are backed by the Hyundai's warranty.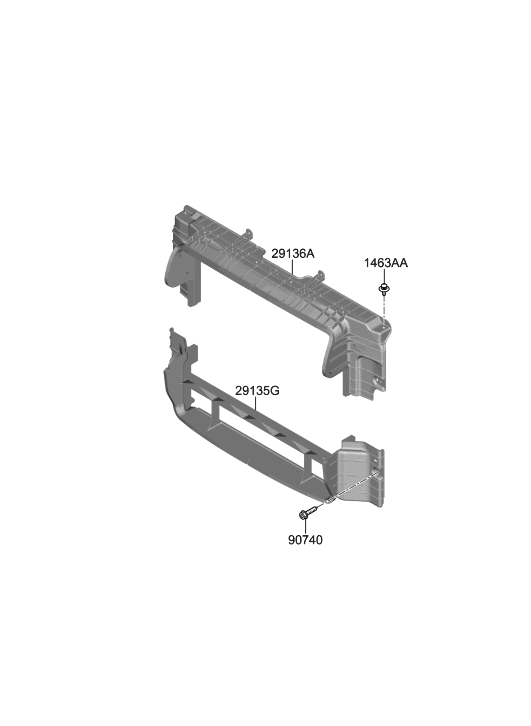 I have the cut out piece if anyone is needing a template. Just pay for shipping to your location and I'll take care of the rest. I cleaned it up and made sure it's to spec.
If anyone requires additional photos of the underside or different angles please ask.
Last edited: